New projects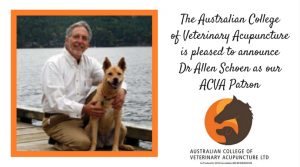 Dr. Schoen, in August of 2017  accepted the invitation to be the patron to the Australian College of Veterinary Acupuncture.  He has been acknowledged for introducing scientific veterinary acupuncture to Australian veterinarians in 1990 and assisting in establishing their first IVAS acupuncture course.
Since then he has been one of their key teachers for 15 years and was honored as their keynote speaker for their first IVAS international conference in Cairns Australia in August 2017.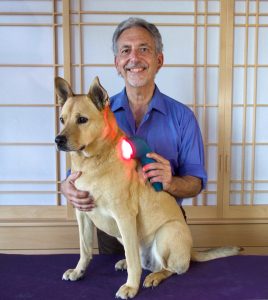 Dr. Schoen consults and lectures for Multi Radiance Medical regarding the scientific basis, research and therapeutic approaches for the treatment of  equine, companion animal and wildlife conditions.  He feels this is an excellent nontoxic, safe,  integrative approach to helping animals to relieve pain and accelerate overall healing.
The picture to the left is Dr. Schoen using the MR4 ACTIVet PRO super pulsed laser to treat a dog with arthritis.